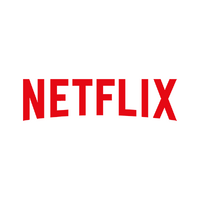 Netflix is an American entertainment company founded by Reed Hastings and Marc Randolph on August 29, 1997, in Scotts Valley, California, though the company is headquartered in Los Gatos, California. They are best known for providing streamed media, video-on-demand online and DVD by mail. In 2013, Netflix expanded their company into film and television production as well as online distribution, which is where their biggest success lies.
Since debuting its first series, House of Cards, it has greatly expanded the production of both film and television series, even offering original content through its online library of films and television, which they label as "Netflix Original". Since then, Netflix has released an estimated 126 original series and films, more than any other network or cable channel. As of October 2018, Netflix has 137 million subscribers worldwide, 58.46 million of which were in the United States.
The streaming service is now home to Designated Survivor, an American political drama series. The streaming giant has renewed the series for a 10-episode third season which will air June 7, 2019.[1]
External links
References
Community content is available under
CC-BY-SA
unless otherwise noted.