Welcome to the Designated Survivor Wiki, a collaborative encyclopedia for the thrilling political drama! We currently have 222 pages, and more are being added every day.

★★★

When a devastating attack on the night of the State of the Union address claims the lives of the president and most of his Cabinet, the Housing and Urban Development secretary Tom Kirkman -- who was named the designated survivor in case of such an event -- finds himself promoted to leader of the free world. Suddenly thrust into his new position of power, Kirkman struggles to keep the country from dissolving into chaos and must adjust to his new normal, unaware of what fresh horrors may await the United States of America.

One year into office, President Thomas Kirkman juggles searching for the mastermind behind the attack on the Capitol Building, dealing with the day-to-day situations that take place at home and abroad, and helping a nation rebuild.

What does it take to make a leader? What price will he be willing to pay? This season will explore today's world of campaigning, smear tactics, debates, campaign finance and "fake news." Democracy, as we know it, will hang in the balance.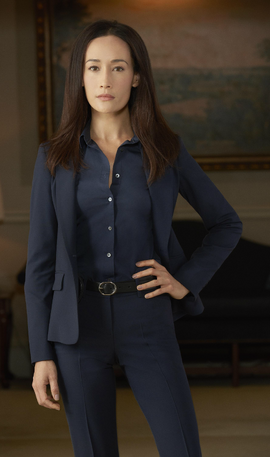 Agent Hannah Wells
is an FBI agent who investigates the terrorist attack that killed
President Richmond
and every other person present at the
State of the Union
address, ever since
Scott Wheeler
, her love interest, was one of the casualties. Under Tom Kirkman's authority, she became the lead investigator into the conspiracy. During the events of the first season, Hannah was the one to eventually find that
Peter MacLeish
, the survivor of the Capitol bombing, was hiding in a bomb shelter beneath the Capitol and that he was involved with the conspirators responsible. She also uncovered many of the other conspirators, such as
Catalan, also known as Nestor Lozano